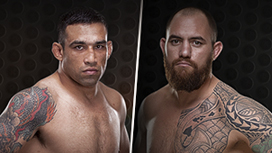 UFC: Werdum vs. Browne
Saturday, April 19th | 8 p.m. | Pay Per View | Channel 664
DIRECTV presents the Ultimate Fight Championship combat between Fabricio Werdrum and Travis Browne, live from Orlando, Florida. Customers will be able to buy this event by getting the Pay Per Weekend, with access to UFC Network channel content from Friday 18th to Sunday 20th, including the fight and its pre-show.
Order Now
|
Disclaimer
The UFC Pay Per Weekend begins on Friday 18th at 9 AM GMT and ends on Sunday 20th at 9 AM GMT. Pre-show programming includes weigh-in, press conference, previous fights and the advances of the main event.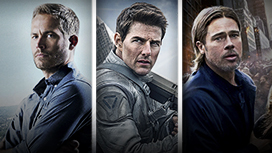 Enjoy the Moviecity Free Pass!
April 24th through 27th
Experience the best entertainment with the Moviecity Free Preview. Experience the best movies of the month, such as World War Z, Fast & Furious 6, Texas Chainsaw and more! Don't miss this amazing opportunity!
See more
Discover the Interactive Prepaid DIRECTV Portal
Now, on channel 100, you'll be able to find all the information
you need to maximize your DIRECTV Prepaid experience.
Based on the idea of improving your customer experience, this portal provides you with information about featured programs of the week, DIRECTV recommendations and your remaining balance. For more information, check channel 100 on your Programming Guide.
See more
Watch every moment of the FIFA World Cup.
Anytime, Everywhere you want
Enjoy all the games on your TV, laptop, tablet or smartphone. Follow the whole World Cup and cheer for your team in every match with 6 simultaneous signals, replay the best moves from 6 different angles and get instant access to statistics. Everything while you experience every second of the game.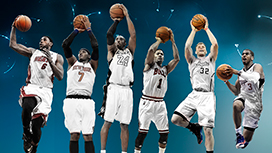 Experience the NBA Pass with DIRECTV!
Channels 675 - 676
The world's most famous basketball tournament is back, and once more DIRECTV offers you the best coverage of the regular season with the Premium Package NBA Pass. Follow your favorite teams and players, watch up to 3 games per game night, and don't miss a single play of this exciting championship!
See more