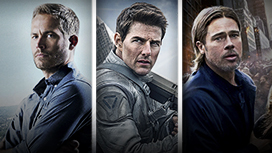 Enjoy the Moviecity Free Pass!
April 24th through 27th
Experience the best entertainment with the Moviecity Free Preview. Experience the best movies of the month, such as World War Z, Fast & Furious 6, Texas Chainsaw and more! Don't miss this amazing opportunity!
See more
Discover the Interactive Prepaid DIRECTV Portal
Now, on channel 100, you'll be able to find all the information
you need to maximize your DIRECTV Prepaid experience.
Based on the idea of improving your customer experience, this portal provides you with information about featured programs of the week, DIRECTV recommendations and your remaining balance. For more information, check channel 100 on your Programming Guide.
See more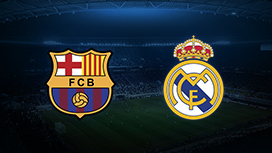 Experience the Copa del Rey Final in Exclusive!
Wedn., April 16th | DIRECTV Sports | Ch. 610 & 1610 HD
DIRECTV brings to your screen the Copa del Rey Final
between Barcelona and Real Madrid from Mestalla Stadium. In this Derby, the teams will compete to become champions. Who will be the winner? Don't miss a single second of action on
DIRECTV Sports!
See more
|
Watch online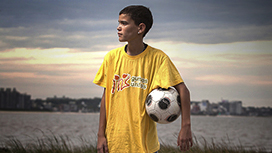 El Otro Sueño: the other side of soccer
Premieres: 4/6 | 6:30 p.m. | DIRECTV Sports & OnDIRECTV
El Otro Sueño is the new initiative of Generación DIRECTV, which aims to contribute with a situation that has a strong presence in Latin America's childhood: street soccer as a way of living. DIRECTV invites you to experience El Otro Sueño, everybody's match, on DIRECTV Sports, Channels 610 & 1610 HD, and OnDIRECTV, Channels 201 & 1201 HD.
See more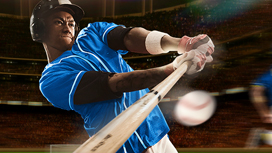 Take it out of the park with MLB Extra Innings!
Beggining March 31st | Channels 680 - 682
Get into the action with MLB Extra Innings, only on DIRECTV! Enjoy the best coverage of the regular season from March through September, with the top teams and players, and special focus on the multitude of Latin American stars. Enjoy up to 42 games per week and over 800 in the season. Plus, watch the Free Preview from March 31st to April 6th.
See more
|
Disclaimer
The Free Preview will be available for all customers on channels 680 through 682, from March 31st to April 6th. From Monday, April 7th and on, the channels will be available only for the package subscribers.
Watch every moment of the FIFA World Cup.
Anytime, Everywhere you want
Enjoy all the games on your TV, laptop, tablet or smartphone. Follow the whole World Cup and cheer for your team in every match with 6 simultaneous signals, replay the best moves from 6 different angles and get instant access to statistics. Everything while you experience every second of the game.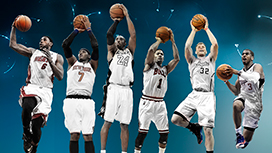 Experience the NBA Pass with DIRECTV!
Channels 675 - 676
The world's most famous basketball tournament is back, and once more DIRECTV offers you the best coverage of the regular season with the Premium Package NBA Pass. Follow your favorite teams and players, watch up to 3 games per game night, and don't miss a single play of this exciting championship!
See more